Who am I?
 Hi, I'm Ben Dickinson and this is my story. I'm  a 12 year old from Northern Ireland, I love football and I support Manchester United and Larne FC. I play football for Larne FC 2011s. My position is right back and I can also play centre midfield.
Back in March 2021, I raised over £7,200 for the Northern Ireland Children's Hospice by running 26 miles in 26 days and had the amazing experience of being surprised by my hero and inspiration Marcus Rashford on Sky Sports News. I also ran the final mile with Larne FC's First Team at Inver Park.
It was Marcus' encouragement that spurred me on to complete my last challenge – Ben's Miles for Meals – in March 2022. By successfully walking the 64 miles from Inver Park in Larne to Old Trafford, in aid of FareShare, we managed to raise over 115,000 meals for disadvantaged children and their families. I was delighted to help so many people and receive The Diana Award and Uberheroes Kindness Award for my fundraising.
Now I'm ready to celebrate the 25th Anniversary of Manchester United's greatest achievement by trying to help even more people with my latest challenge – Ben's Treble Trek.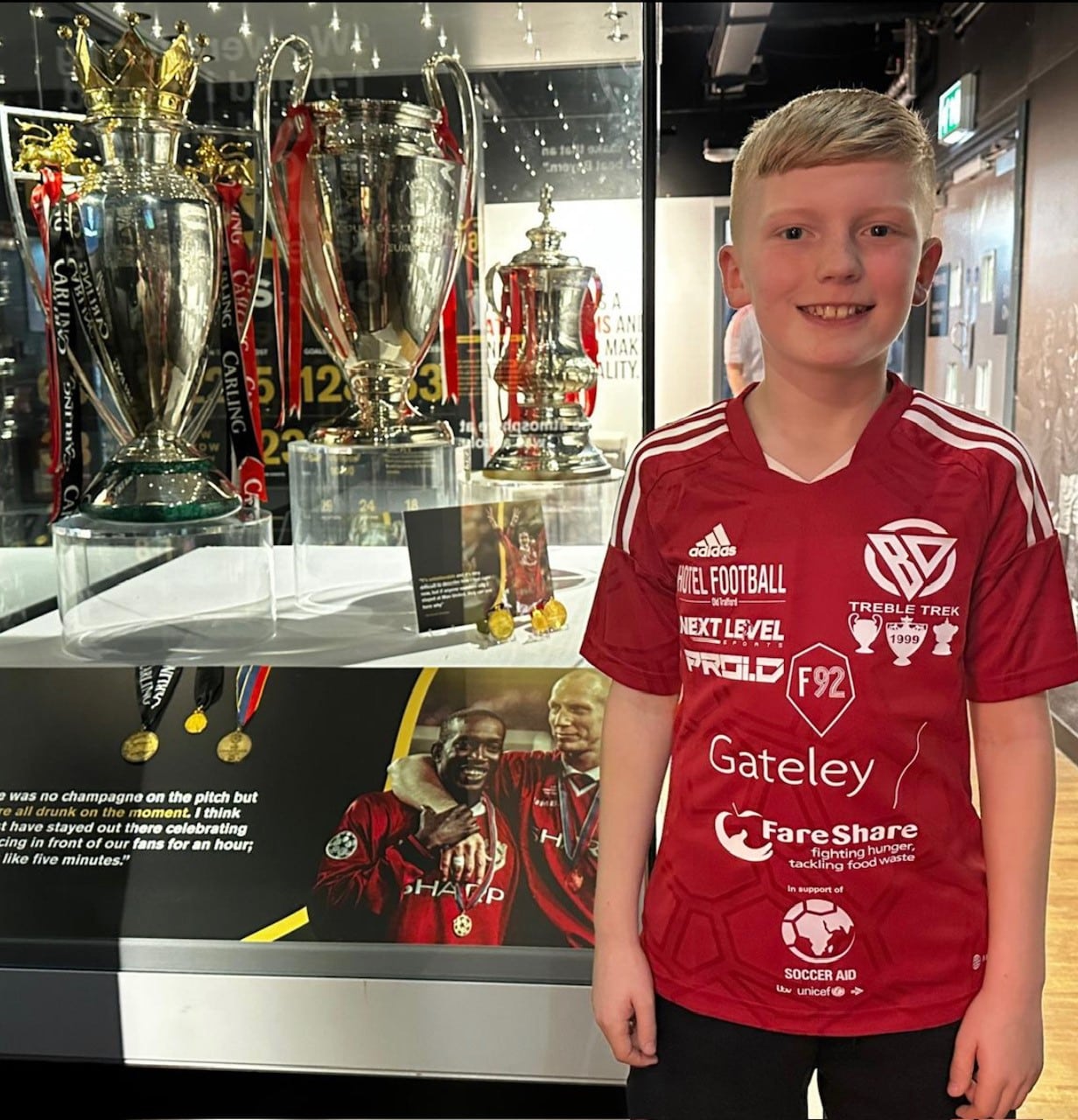 What is Ben's Treble Trek?
Quite simply it's a year-long marathon walking challenge that will see Ben and his team celebrate the 1999 Treble season by raising as much money as possible for three charities.
Ben's first two challenges have brought in more than £35,000 for worthy causes across the UK, but he's raising the bar with a Treble Trek that's aiming to add significant funds to the money he's already raised.
The 12 year old, who's a pupil at Ballymena Academy, has already run a mile a day for 26 days and marched across from Larne in Northern Ireland to the home of Manchester United, Old Trafford. Now he's preparing to walk a total of 1×999 laps around the three stadiums where Manchester United won the Treble, starting at Old Trafford before moving onto Wembley and finishing at the Nou Camp in time for the 25th Anniversary next May.
Ben's charitable work has already seen him receive the prestigious Diana Award, the highest honour a young person in the UK can receive for social action or humanitarian efforts.
Having raised enough money to pay for more than 115,000 meals for FareShare in his last 64-mile challenge, Ben's aiming to provide even more for the food poverty charity but will also be walking to support the work of Soccer Aid/Unicef and Greater Manchester-based Foundation 92.
Looking ahead to the next 12 months, Ben says "After running a mile a day for 26 days, then walking all the way from my hometown to the home of Manchester United, it's time to do something really special to mark the Treble, an achievement my Dad's told me all about. I know it's going to be a huge challenge, but I can't wait to get started."
I want to say thank you to all who have been very kind and are supporting Ben's Treble Trek
My Official CAMPAIGN SPONSOR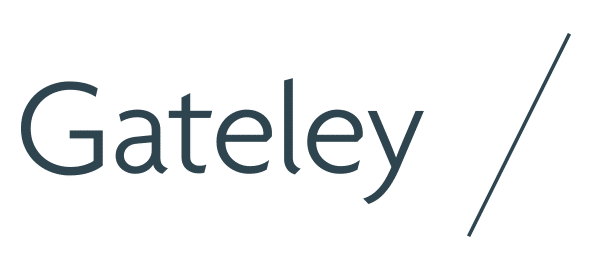 My Official Charity Partners