How it all Started
At just 12 years of age, Ben Dickinson is setting out to prove once more that he can walk the walk and help change the lives of those in need while he does it. The Treble Trek represents his most ambitious fundraising challenge to date, but he's already shown the passion, dedication and commitment he'll need to follow in the footsteps of the Manchester United heroes of 1999.
It's fitting that the Treble Trek, which will benefit three charities and take in three stadiums, is Ben's third major project too, after running and walking his way to a fundraising tally that currently stands at more than £35,000.
His charitable work began while he was at Primary School and vowed to run a mile a day for 26 days in aid of the Northern Ireland Children's Hospice. What began as a low-key event snowballed into something far more substantial as Ben won support and backing with every mile he completed. All in all, the month-long marathon in March 2021, raised more than £7,200 and even won Ben the praise of one of his heroes, Marcus Rashford, in the process.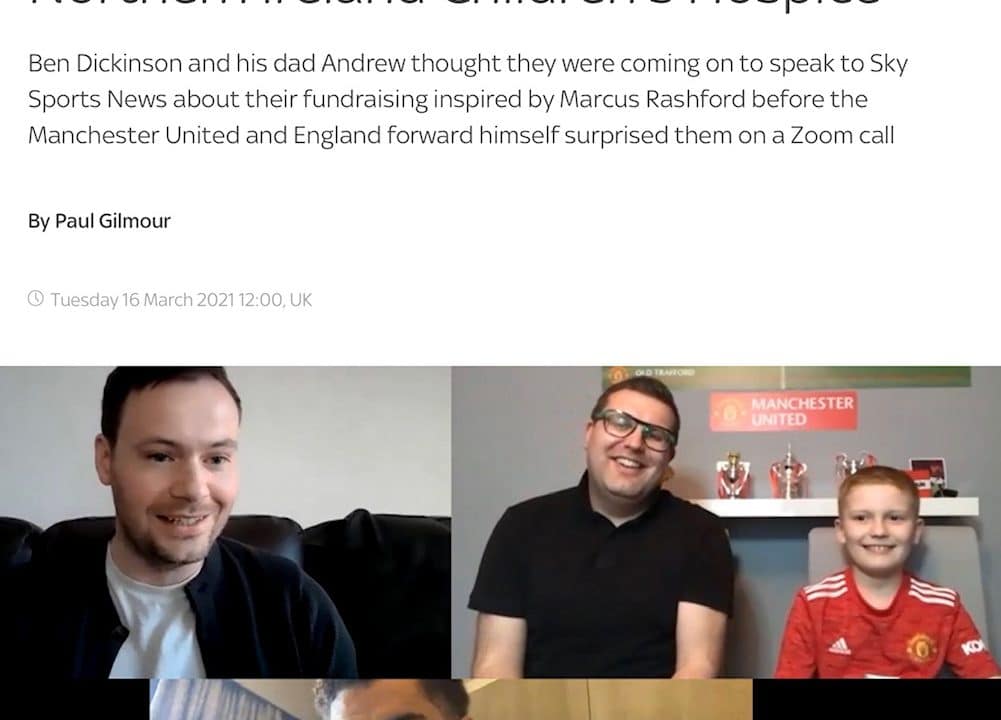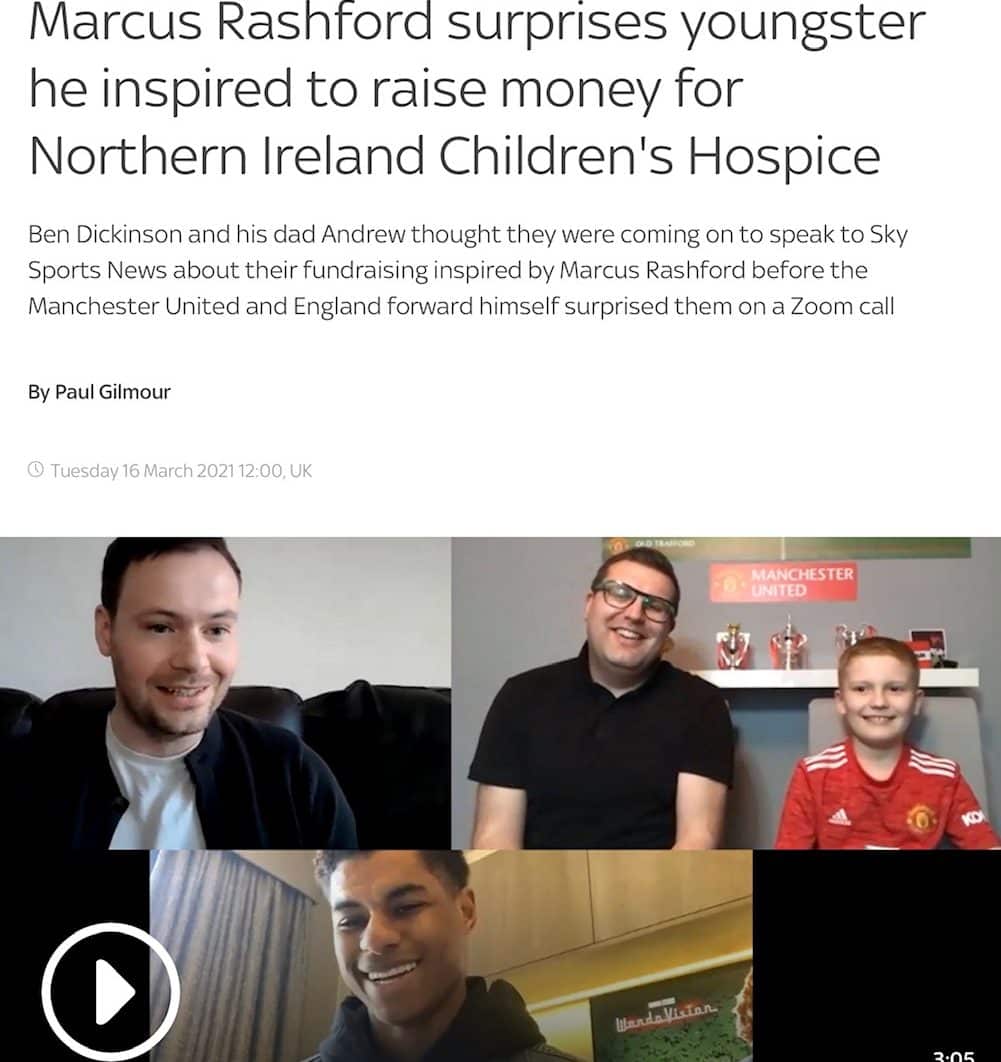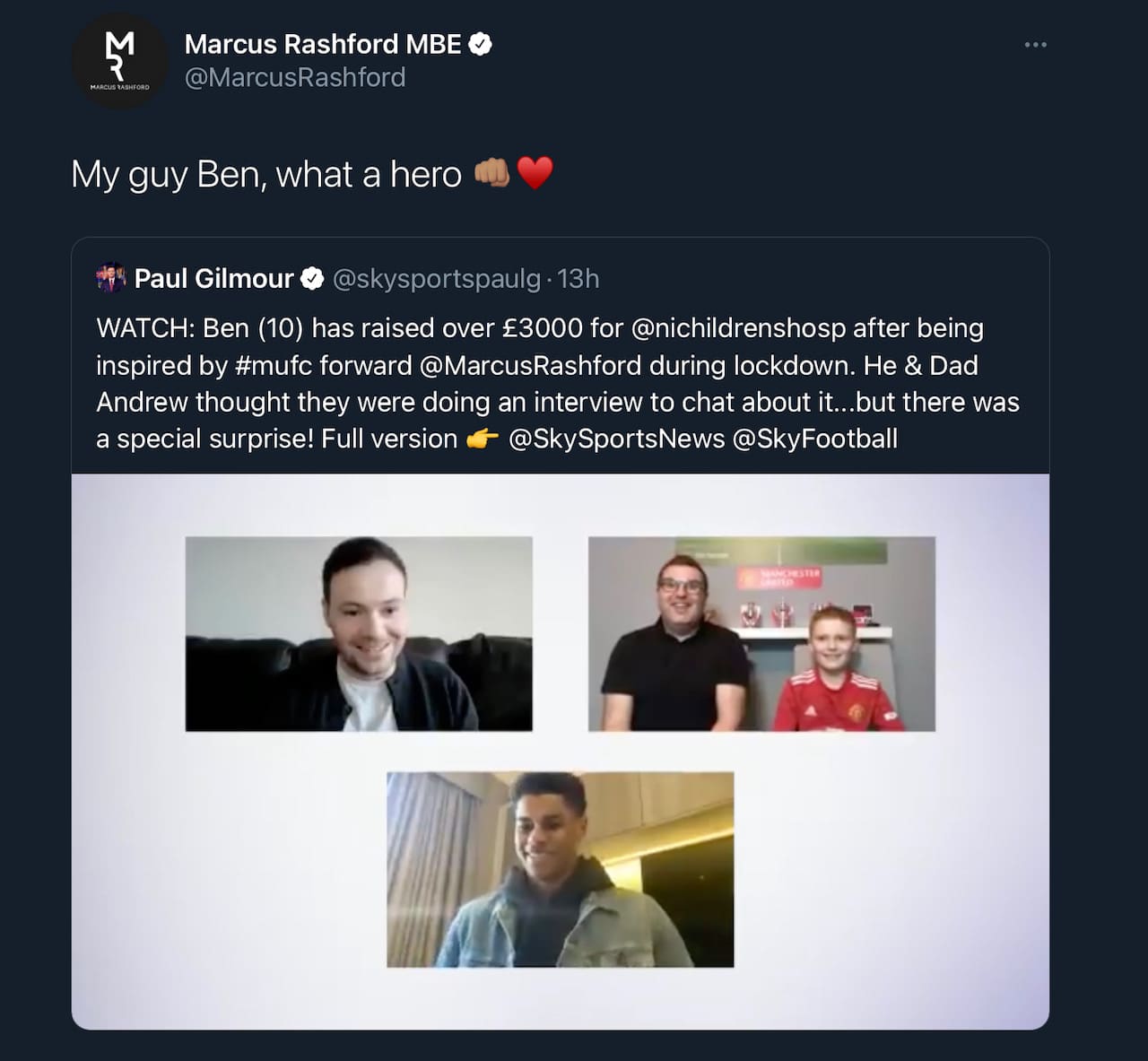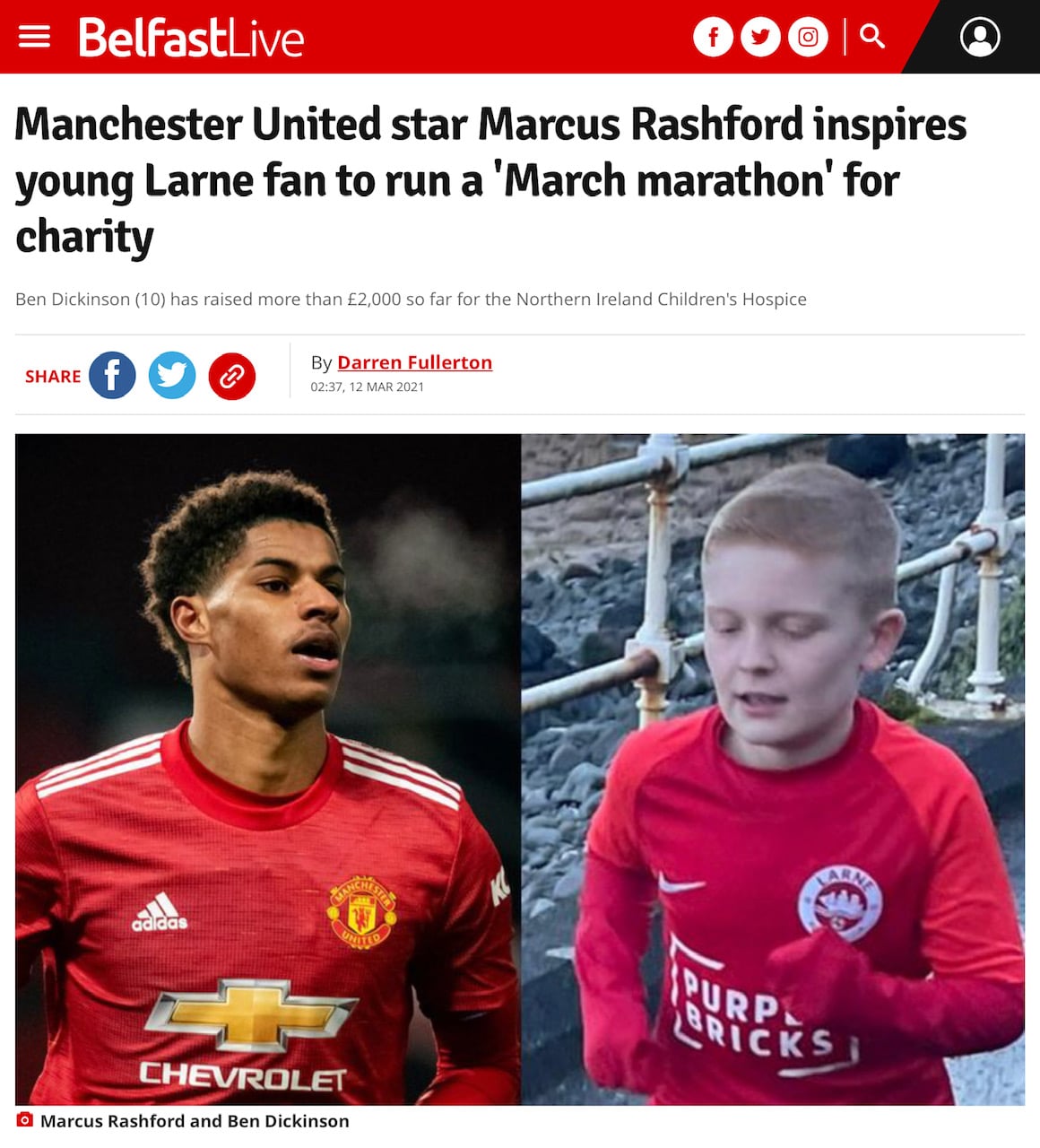 The final mile, was ran at Inver Park, home of Larne FC with the first team. This was an incredible gesture from Ben's local team and the support from the club was amazing.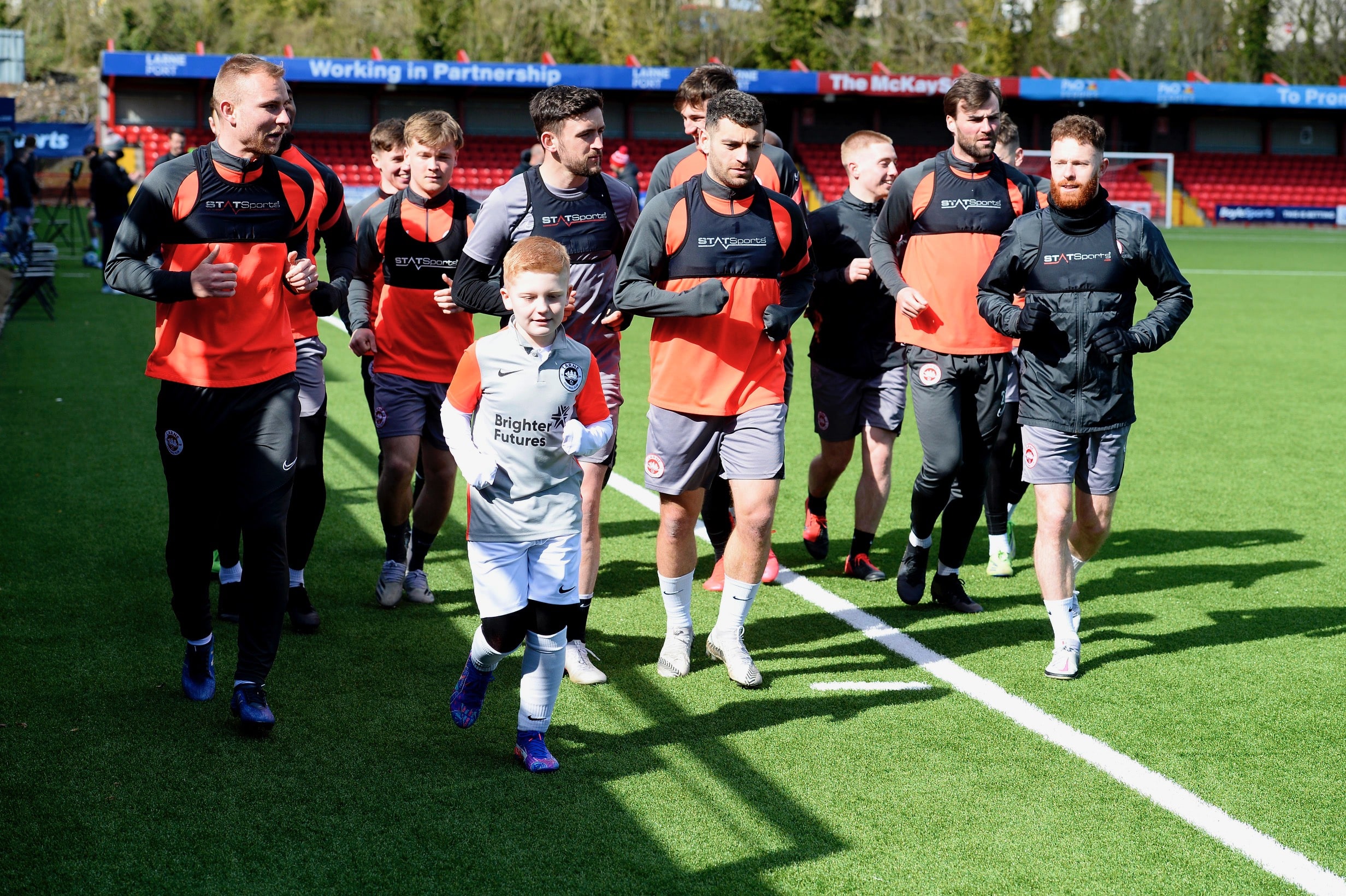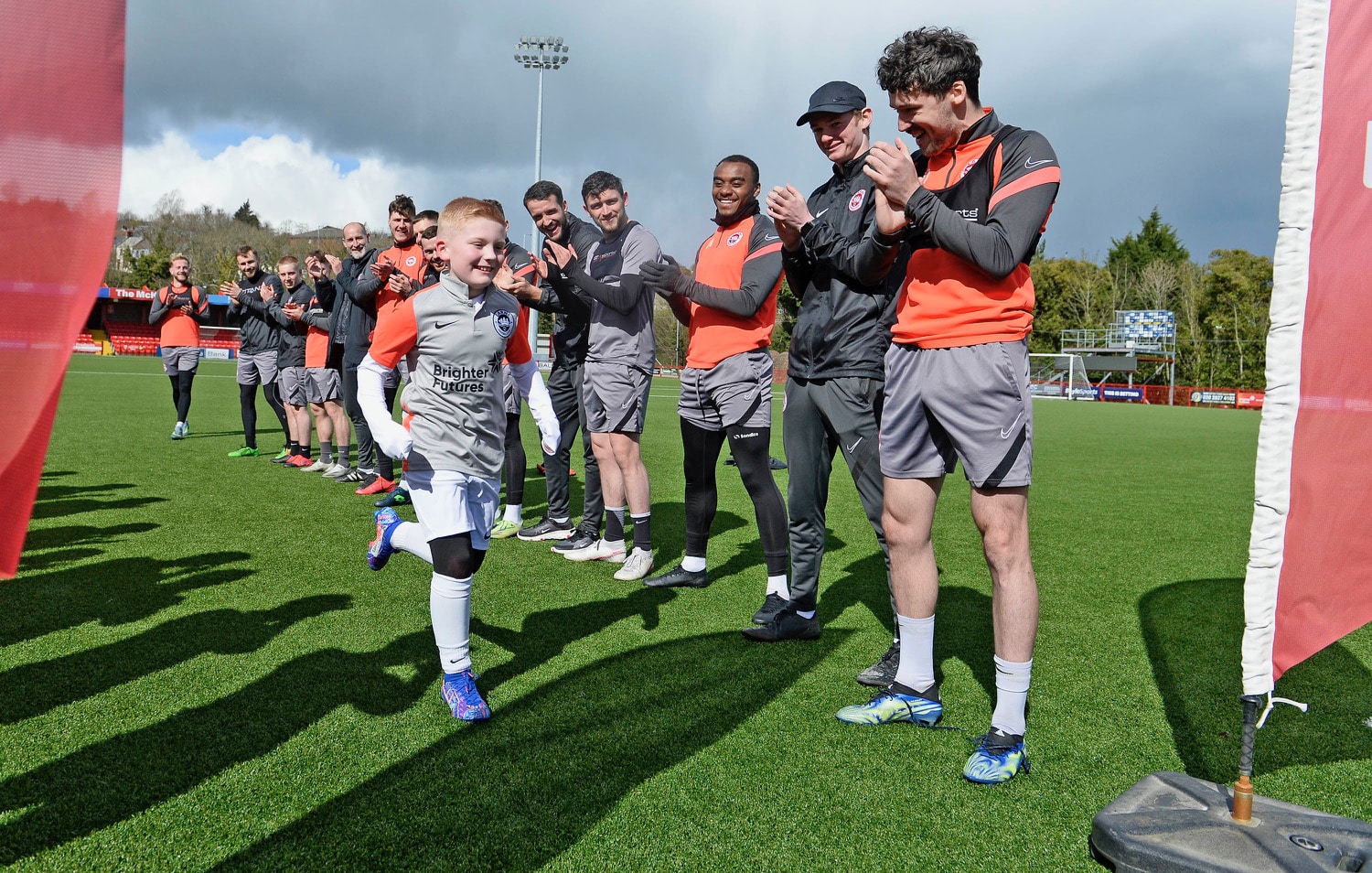 Inspired by the Manchester United striker's own fundraising efforts, Ben's next challenge took him all the way to Old Trafford via the Irish Sea and a 64 mile walk in aid of the food poverty charity FareShare. It was hoped the 8 day journey would raise enough funds to provide 50,000 meals but Ben smashed all expectations by generating more than £28,000, enough to pay for 115,000 meals.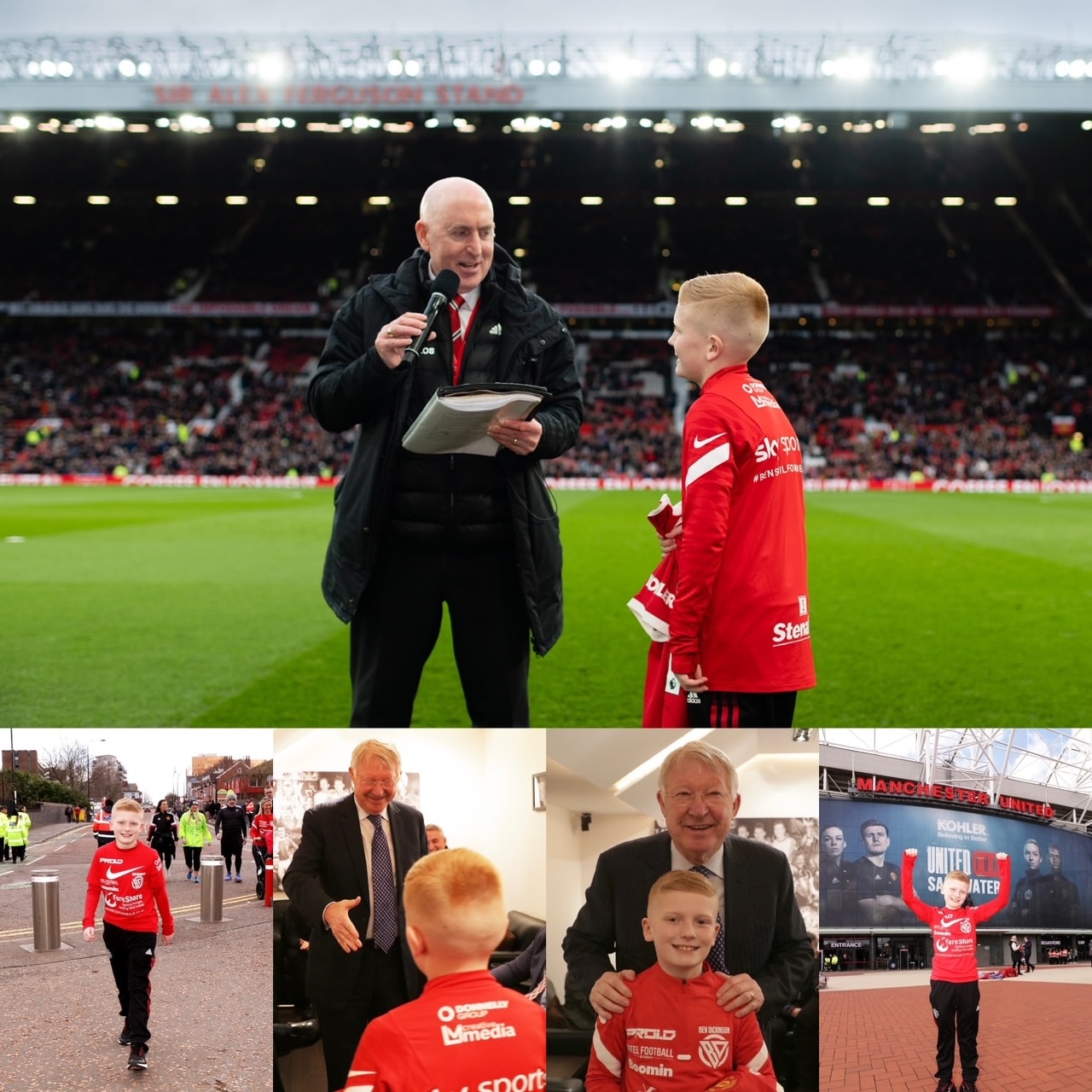 Public recognition, media coverage and awards followed last year's successful Miles For Meals Campaign, his voyage from Larne to Manchester, but only whetted Ben's appetite to go further and raise more. Now, as the 25th Anniversary of the Treble beckons in May 2024, he's aiming to do just that, putting his best foot forward again at Old Trafford, Wembley and the Nou Camp.
The miles ahead are going to be hard, but the motivation is huge. Ben may not have been there in 1999 but he's determined to add his own special legacy to a season that's gone down in footballing folklore and help change many people's lives in the process.